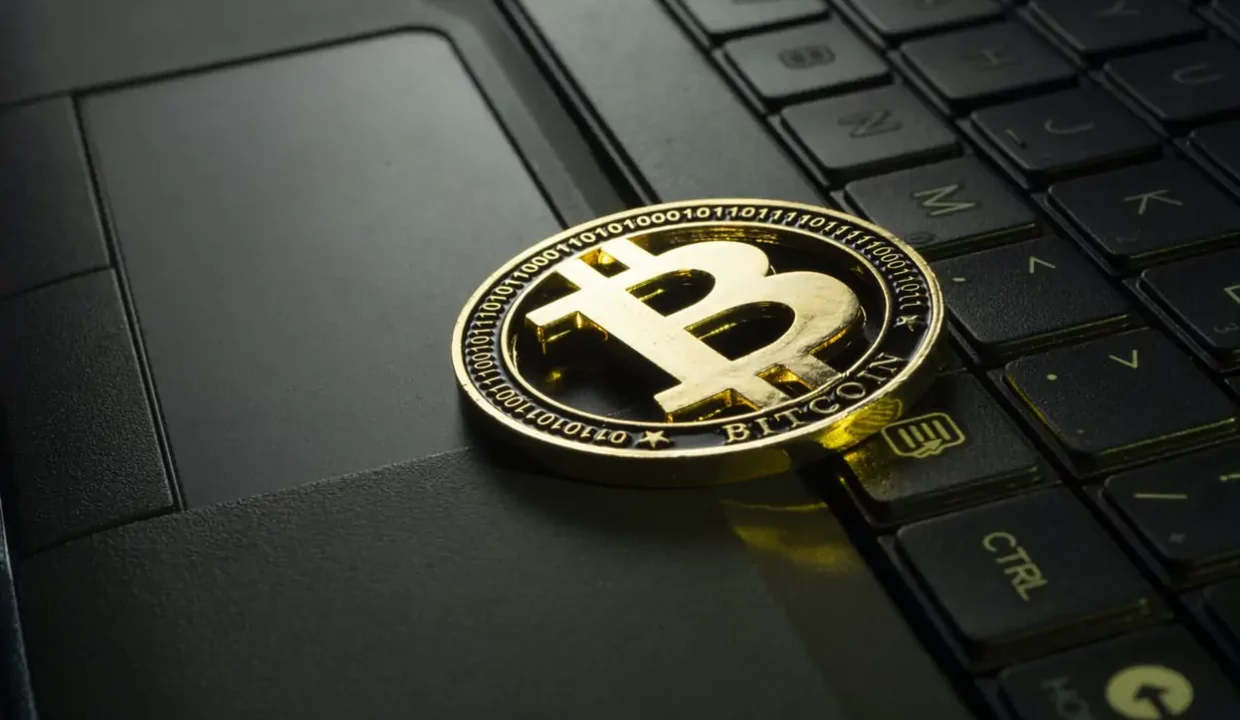 The most practical ways to use your crypto
The most practical ways to use your crypto
There are many ways to make use of Bitcoin for everyday items. The popularity of cryptocurrency as a new, peer-to-peer payment method has been touching new highs every day. Many favorable investors are betting big on cryptocurrency to become a mainstream asset. From parking spots to high-end mansions, everything soon will be bought via virtual currency.
So Bitcoin (and many other cryptocurrencies as well) can be used for almost any purchase you want to make. In a real and virtual world. Some companies include third party to exchange cryptocurrency into dollars and cash. The others accept Bitcoin as it is. This payment method is extremely cheap and near-instant.
Real estate properties are no exception to the rule. Exchanging bitcoin for a home is becoming highly popular among online brokers (buyers, sellers, and investors).
How to buy a house with your Bitcoin
So, can you use digital currency to buy real estate?
The answer is definitely yes.
According to the US famous magazine Business Insider, only in 2018 50 luxury apartments were sold for cryptocurrency. To date, many real estate developers sell their properties for cryptocurrency.
The New York Times mentions that some crypto investors buy as much as 10 real estates at a blow!
Madinat Jumeirah Living and Port De La Mer Le Ciel are just a few examples of such properties.
Do not sacrifice your comfort.
You can actually buy property for crypto in sunny Florida, beautiful California, busy New York, and many other places! Many of these first-class amenities have stone fireplaces, panoramic views of the ocean, or jacuzzi jets, as an example.
Before making any deal, first, you need to ensure that both buyer and seller are in the crypto game. There is also a need to find title insurance and escrow companies that are okay with handling cryptocurrency transactions rather than 'real world' money.
So, if you managed to find all of the above, then fine. You're on your way to obtaining your desired property. Let's take a closer look at the benefits and drawbacks of buying a home with cryptocurrency?
BENEFITS
1. Acquisition of a secure asset
The value of cryptocurrency can change quickly. This means Bitcoin can drop in value or go up in price. You never know what could happen. However, buying a property equals to trading a volatile asset into a more secure one. Looks solid, right?
2. Potential discount
If you find a seller that is on board with bitcoin transactions, there is a high chance they can offer you a discount.
3. Speeding up the buying process
Paying with crypto can speed up the process. It's common knowledge that this way cuts out the typical hurdles of the mortgage process. If you have a tidy sum and are ready for buying real estate, that only works in your favor, not the other way around.
4. Getting second citizenship
It is not evident (at first glance, of course) how crypto, real estate, and second citizenship can correlate with each other. However, it is so. Buying government-approved projects (even with your crypto) can guarantee you citizenship (or residentship) in countries like St. Kitts and Nevis, Malta, etc. Isn't that good?
What can Migronis do for you?
Our expertise and professionally assembled team can help you create the best portfolio of citizenships, researching which second nationality suits your needs best and help you acquire it. We deal in Citizenship-by-Investment, providing a wide range of CBI programs that allow you to obtain citizenship and a passport to enter various countries visa-free.
Our extensive knowledge of Citizenship-by-Investment not only helps you gain a passport that enables you to travel visa-free but allows you more financial freedom through more favorable tax regimes and banking options.
The drawbacks of buying a real estate with cryptocurrency
Of course, buying real estate with bitcoin involves some trouble, like any other big deal. And here, it's up to you to decide whether the shortcomings listed below are decisive.
1. The volatile nature of digital currency
As has been mentioned above, cryptocurrency is prone to price fluctuations. And this is inextricably linked to uncertainty. What could happen to your offer if the purchase price jumped back and forth? Some sellers do not want to deal with uncertainties completely.
2. Unfamiliarity with cryptocurrency
Many people still know little about virtual currency. This payment method has only recently come to light. So there is no wonder people feel nervous making payments with a currency they don't understand.
3. Difficulties with finding a seller
If you would like to trade your crypto for a house, it might be very not easy to find a person that can accept Bitcoin. You know, this is not about traditional home listing sites. The path will not be so easy.
Some sellers will indicate that they are crypto-friendly. But these are rather exceptions.
Interested in more detailed information?
We offer free consultations, understanding how important it is for the client to make the only correct decision
We work only in the field of investment immigration, integrating gained experience into the investor's goal
We work only with official programs of the European Union and Caribbean countries
Before signing the contract, we inform our clients about any additional fees and expenses
We conduct a screening to assess the investor's chance of obtaining the desired citizenship
We oversee the process at each stage and work exclusively towards the result
We are in touch 24/7
How to buy a house with cryptocurrency
Here we got the heart of the matter. So how can we buy properties with cryptocurrency?
Actually, there are two options.
The first one implies that a seller wants to deal only with dollars. In this case, you can exchange your cryptocurrency for cash and pay as required.
The second option is when a seller is willing to accept bitcoin. In such a case, you can negotiate the final price and freely make payment with your Bitcoin.
It is important that many banks still do not accept cryptocurrency.
The use of Bitcoin and Ethereum for real estate transactions
Not all sellers accept cryptocurrency for a home purchase. And if they do, these should be well-known types, such as Bitcoin and Ethereum.
You've got to face that the cases of using Bitcoin, Ethereum, and other cryptocurrency transactions among title companies are still very rare. In fact, very few companies have understanding of how do they work. That's not to mention lesser known cryptocurrencies.
One way or another, Bitcoin is a king in the field real estate transactions. It can be and already is an alternative to traditional real money. Due to its wide acceptance, many states have equited online payment system or rather the property that you buy at its expense with a digital property or a commodity.
Unfortunately, this means that this isn't a tax-free procedure. Whenever the case in hand is real estate transactions, one has to pay capital gains tax. Thus, cryptocurrency is considered to be a capital asset.
And here we need to have a better grip of this subject. If you sell an asset and earn a profit on it, it's a capital gain. Seems pretty clear. If all those real estate transactions (buying and selling) happen within the same year, that's called a short term capital gain. On the contrary, if you decide to hold your property for more than a year and then finally sell it, that's long term capital gain.
The good idea is to consult with your accountant prior to making any significant steps. Thus, you will be insured against any possible risks.
Unlock your freedom and create your personal world without borders!
We have prepared an overview of Residency and Citizenship-by-Investment programs. This is a detailed guide on how you can get a 2 passport and obtain Citizenship- and Residence-by-Investment legally, without having to worry about the hassle of getting a visa.
Most crypto-friendly countries for Bitcoin investors
As it was mentioned above, all those transactions with cryptocurrency are often associated with taxes. In most cases and most countries, this is about capital gains tax. However, did you know that Citizenship-by-Investment empowers crypto entrepreneurs to free themselves from paying it legally? That is why crypto investors from all over the world acquire passports from crypto-friendly countries!
So what are most crypto-friendly countries for bitcoin investors?
Saint Kitts and Nevis CBI Program
St Kitts and Nevis program offers two investment options:
1. Donation to the Sustainable Growth Fund: The minimum non-refundable investment starts from $150, 000
2. Investment in real estate. The minimum investment in a government-approved real estate project starts from $200,000. Most of them include luxury resorts and five-star hotel complexes.
Passport of St. Kitts and Nevis gives you visa-free or visa on arrival access to 157 countries, no global income, dividends, wealth, and inheritance tax, and an opportunity to get long-term visas to the USA and Canada. It is also important to note the largest selection of real estate for investment.
Vanuatu CBI Program
Becoming a citizen of Vanuatu is possible only by making a non-refundable contribution to a government fund – $130,000.
Vanuatu has been a member of the Commonwealth since the end of the twentieth century. This means harmonious economic relations with the UK and also benefits for studying in British universities. Vanuatu is one of the fastest CBI programs. The whole process of citizenship acquisition is strictly confidential. Applicants do not need to stay in the country, take exams on knowledge of the country's language or history.
Malta permanent residence program
Investment options to apply for permanent residence:
1. Minimum investment in real estate – €270,000
(purchase) or €10,000 per year – a property lease
2. Minimum investment in government bonds – €250,000
3. Contribution to a Maltese non-governmental organization – €2,000
The investor must fulfill both points to qualify for permanent residence. The holding period for real estate and bonds is five years.
In addition to this, it is important to remember about:
1. Administration fee – €40,000
2. Government contribution – €28,000 (when buying a home) or €58,000 (when renting)
3. Proof of presence of assets of at least €500,000 is also required
Get advice on obtaining second citizenship from Migronis experts!
Apart from the crypto-friendly legal environment, Malta also offers social and political security, a high standard of living, tax planning opportunities, no residency requirements, and visa-free travel in the Schengen area.
Antigua and Barbuda CBI Program
Antigua and Barbuda CBI Program has 3 investment options. And one of them is absolutely unique!
1. Donation to the National Development Fund. The minimum investment amount is $100,000.
2. Investment in real estate. The minimum investment amount is $200,000, and this should be a government-approved project
3. Investment in the Fund of the University of the West Indies. This is a time-limited offer. The minimum investment amount is $150,000. And in exchange for this the investor or his child is entitled to a free one-year study at the University of the West Indies.
Besides, favorable tax conditions and citizenship for cryptocurrency can be obtained under the programs of three more Caribbean countries!
1. Dominica
2. Grenada
3. Saint Lucia
Final word…
No matter what kind of cryptocurreny you use. Before arranging a deal, you should ask yourself: Do I know how it works? Am I sure the sale would be successful and will be completed accurately and efficiently? If answer is yes, then move forward!